New Web Site Coming Soon!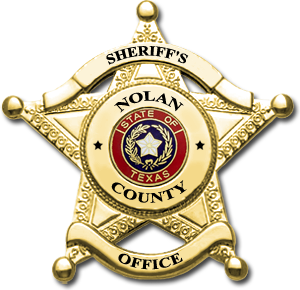 Nolan County Sheriff's Office and Jail "Open House"
211 Avenger Field Road, Sweetwater, Texas 79556
There will be opening remarks from Nolan County officials beginning at 11:00AM with a ribbon cutting sponsored by the Sweetwater Chamber of Commerce. We will serve hamburgers and hot dogs for those that wish to join us for lunch at 12:00PM. At 1:30PM, a cornerstone dedication ceremony by Sweetwater Masonic Lodge #571 and Hylton Masonic Lodge #884 will be performed. Also a special announcement will be made about an event to take place on Wednesday night for those that are brave at heart.
All Nolan County citizens, area law enforcement officers, local government officials and any other interested parties are cordially invited to come spend the day with us. Tours of the new building will be given as well as the chance to wander through at your own pace. Sheriff Warren and his staff will be on hand to answer any questions and help anyone with a behind the scenes look at the new facility and its operation. Please wear comfortable shoes as there will be a fair amount of walking if you want to see everything. The new facility is handicap accessible.
"This is your facility and we encourage you to come see it and learn about it. I hope to see you all there on July 1st." - Sheriff David Warren