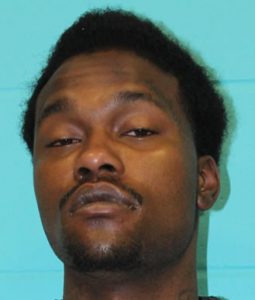 On Wednesday, January 24, 2018, Nolan County deputies stopped a red Mazda 6 in the 100 block of McCauley for minor traffic infractions. Contact was then made with the driver, of Sweetwater who was accompanied by two passengers, one being Torionno Terrell Taylor, also of Sweetwater.
While speaking with the driver, indicators of criminal activity were detected, and a roadside investigation ensued which led to the discovery of suspected methamphetamine, and paraphernalia used in its consumption.
Taylor was placed under arrest and transported to the Nolan County jail where he was charged with the felony offense of Manufacture/Delivery of Controlled Substance. This case will be filed with the 32nd Judicial District Attorney's Office for prosecution.