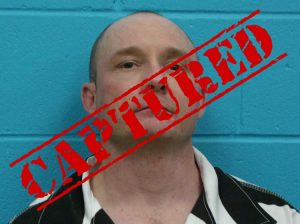 The Nolan County Sheriff's Office is actively searching for Vincent Ray Jackson Jr., a fugitive who has been hiding to avoid detection by law enforcement. Jackson has an outstanding felony warrant issued out of Nolan County District Court for Possession of Controlled Substance.
The Nolan County Sheriff's Office needs your help to bring Jackson to justice. He is a 36-year-old white male, 5'4", 130 pounds, with brown hair and brown eyes. Jackson will most likely be accompanied by his girlfriend, Rachelle Dawnielle Hill, a 27-year-old white female, 5'4", 162 pounds with blonde hair and blue eyes. The duo was last known to reside at 508 West Broadway, in Sweetwater, Texas but are suspected to be in the Dallas-Fort Worth area.
If you have information on the whereabouts or activities of this fugitive, you are encouraged to contact the Nolan County Sheriff's Office at 325.235.5471, or your local law enforcement agency. If you would like to remain anonymous, call Crime Stoppers at 325.235.TIPS (8477); you may also submit a tip online.